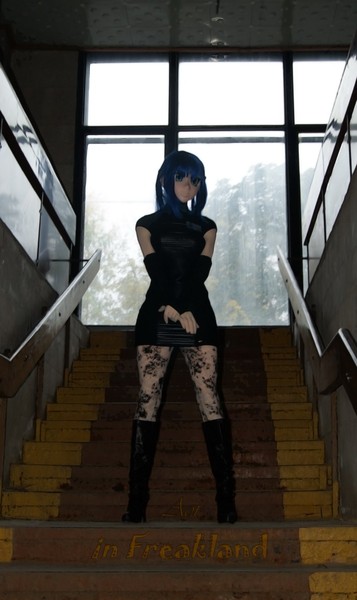 Aoi couldn't ignore the door-shaped hole.

There was just an extrodinary picture gallery.

Some of the pictures was scarry and thoughtworthy.


Others was just strange and funny.


Outside of the gallery Aoi meet lots of people.



Strange paper bags attracted Aoi. What was inside, she wondered?



The bag pulled herself in...
Strange vision was on the other side.

To be continued...